Reviews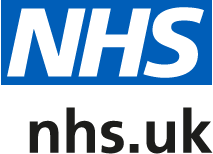 updated at 04:26pm on 01/05/2019
by Anonymous gave Phoenix Medical Practice a rating of 5 stars
Very helpful
Recently moved here and signed up to this GP Practice. The doctor I saw was very good and the practice staff are very friendly and helpful. The dispensary staff too are helpful and done my prescription very quickly. I read previous reviews regarding this GP Practice prior to registering which were not so complimentary, However, I can safely say from my own experience, I have found them to be very helpful and they did what they could to help me. I was very pleased with the service I received.
Visited in February 2018, Posted on 21 February 2018
by sue gave Phoenix Medical Practice a rating of 5 stars
Very Helpful
I have found my doctor very thorough and the reception staff will put themselves out to help you where possible.

It really annoys me that there is such a high percentage of patients not turning up for their appointments without explanation.
This is why it is so difficult to get appointments and the poor receptionists get the brunt of complaints.
If patients fail to attend appointments twice or more why not refuse further appointments ?
Visited in November 2017, Posted on 15 December 2017